HOW TO JOIN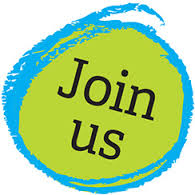 HEART membership steps (print checklist):
1. Apply online and wait for approval email.
2. Log on to pay family fee by paypal -- or use check/cash ($70 per family, + $20 fee for high school students):
EARLY BIRD FEE ($50) is offered for families paying in June and July.
HEART PO Box 2591, Anderson, SC 29622
**To pay online by paypal or credit card - click the PAY FEE button on the member homepage.
3. Attend New Member meeting
4. Provide diploma or GED copy for primary teacher (email or mail)
5. Request high school transcripts for any completed high school classes and school records if you are withdrawing from a school.
DURING THE YEAR:
6. Attend record check in January (all members) and May (new members only)
7. Complete End of Year Form online and submit high school grades by May 31
PLEASE NOTE: HEART holds a January RECORD CHECK to ensure that all members are maintaining the required records for each student (planner, portfolio of samples, progress report, attendance). This is also a good time to have any questions answered. NEW MEMBERS have semi-annual record check in January and May. HEART does not evaluate student work or progress, but will check that the required records are being maintained.